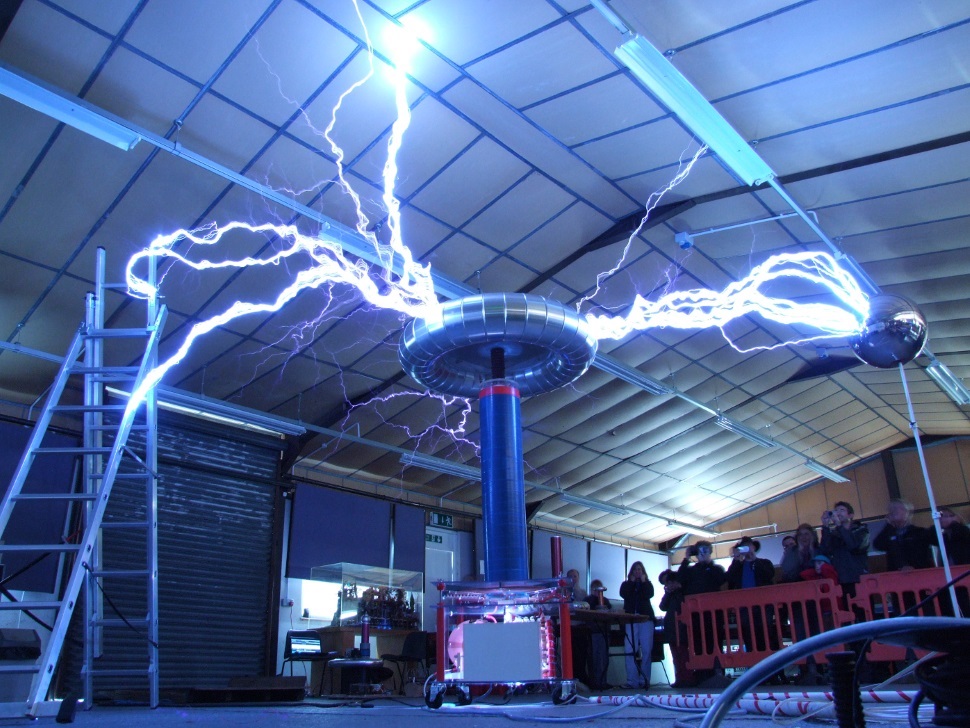 Above: P Strauss' 10 inch coil in action.
Here is a
Link
to Phillip's custom made 50 x 11 inch Toroid that you see in use above. I have kindly been allowed to use this, so it is often seen on my own coil as well, and has made a big difference to the performance of both our coils.
On my
Video Page
I have a video (4th one down) showing the difference in streamer behaviour with this larger toroid.